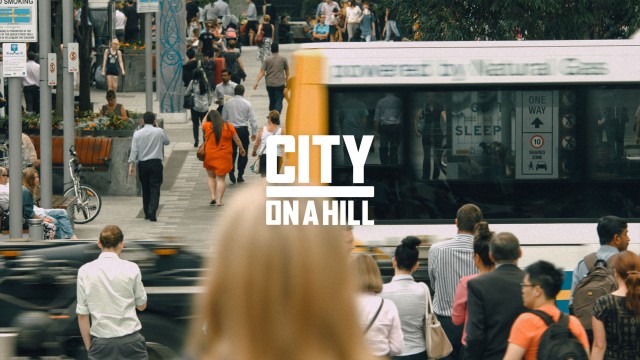 Hello!
I hope this update finds you well and continuing to delight in Jesus.
In the few months since our last update God has been teaching us many things through City on a Hill Melbourne. We love being part of what God is doing in Melbourne and eagerly look forward to relocating to Brisbane in January 2016 to begin core team gatherings for City on a Hill: Brisbane.
LIKE SHEEP WITHOUT A SHEPHERD
I've recently spent some time reflecting on the following verses from Matthew 9.
And Jesus went throughout all the cities and villages, teaching in their synagogues and proclaiming the gospel of the kingdom and healing every disease and every affliction. When he saw the crowds, he had compassion for them, because they were harassed and helpless, like sheep without a shepherd. Then he said to his disciples, "The harvest is plentiful, but the laborers are few; therefore pray earnestly to the Lord of the harvest to send out laborers into his harvest." (Matthew 9:35-38 ESV)
I love Jesus' compassion for lost people who are like sheep without a shepherd. I also love that ultimately Jesus is the shepherd that these sheep so desperately need.
"THEREFORE PRAY EARNESTLY…"
All Christians know they ought to pray more. But I feel a particular conviction to pray much more earnestly for the work ahead for City on a Hill Brisbane. My prayer is that the Lord of the harvest would continue to raise up people, from inside Brisbane and currently outside of Brisbane, to be part of knowing Jesus and making Jesus known in that City.
WANTED: 500 PRAYER PARTNERS
In the second half of 2015, I will be sending out more regular prayer updates. Currently, there are 165 people subscribed to this prayer list. Thank you for your prayers!
I'd love to get 500 people praying for this work. Can you please help me by forwarding this email to others who would be interested in praying? Thanks. If you are reading this and haven't yet subscribed, check out this page to sign up!
UPCOMING EVENTS – VISION NIGHTS
I'm really excited to announce 3 upcoming City on a Hill Brisbane Vision Nights!
These will be held:
in Melbourne on Thursday 27 August
in Brisbane on Thursday 10 September
in Sydney on Thursday 24 September
The Vision Nights will be a significant time of hearing more about the Vision for City on a Hill Brisbane and ways that you can partner with us. Location and other details are coming shortly.
Grace and Peace,
Dave Miers.
ps – my family are doing well. Keep an eye out on Instagram for regular family updates.