Yesterday was October 31 – also known as Reformation Day. I think the Reformation is the goods. For the last few years, I've posted some reflections on the Reformation. Not this year. So here's some links to the past 3 years: 2008; 2007; 2006. Today is November 1 – also known as the beginning of Movember. Last year I dominated in growing a Mo – this year I'm not allowed. If you're growing a Mo – leave a link in the comments to let people know how they can give some coin. Hey hey – November is also Aus Music Month over at Triple J. Oh yeah and November is also exam month… grrrrr.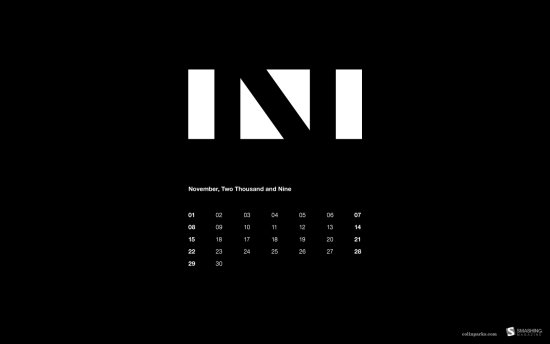 Pic above is my pick of this month's Smashing Magazine desktop calendars. (2nd place)
October 2009 blog stats
Keep it real.