Hey party people. Good news – we have the internet back at home! 2.5 months without it was a little bit inconvenient. I don't want to use this blog to publicly shame our old internet and telephone provider (if you're looking for internet and want to steer clear of them, ask me in person), but it's worth saying that TELSTRA have been super helpful in getting the phone line working again and TPG likewise have been rockin the suburbs getting the internet flowing again. Woot. While on the subject of corporate advertising – we've recently changed mobile companies to VODAFONE. I have that free nights and weekends to other Vodafone peeps. Let me know if you're also on Vodafone.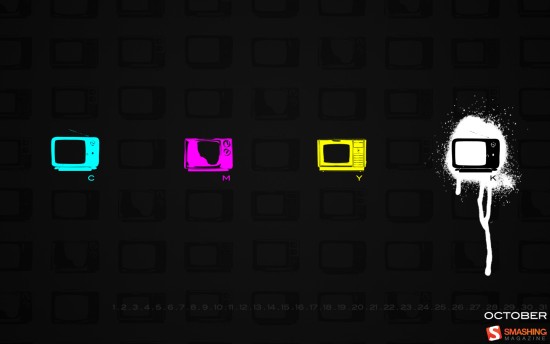 That's my selection from this month's Smashing Magazine desktop calendars.
September 2009 blog stats
Wordout.