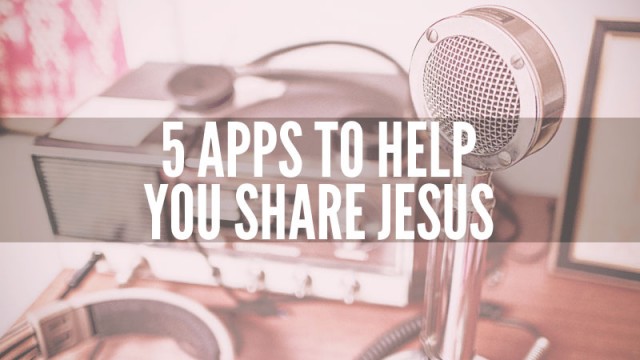 The gospel of Jesus is unchanging. People throughout all cultures and all times need to hear that Jesus is the King of the Universe, who came to deal with their sin at the cross and calls all to follow him. However, while the message is unchanging, with every technological advancement there are new opportunities to share this message in different ways. Printing press. Microphones. Radio. Television. The Internet. Mobile Apps.
Mobile technology and web/app enabled phones mean that it's possible to always be equipped with tools that will help you to share the good news of Jesus. There are at least 3 ways that apps can help you in this task.
>> Equipping and teaching you to understand the good news of Jesus for yourself
>> Use the app on your device with someone as you explain the message of Jesus
>> Share links to the app via social media, a footer in your email signature, or gift the app via iTunes to friends so they can investigate Jesus for themselves on their device.
Here are 5 excellent apps to help you share Jesus: