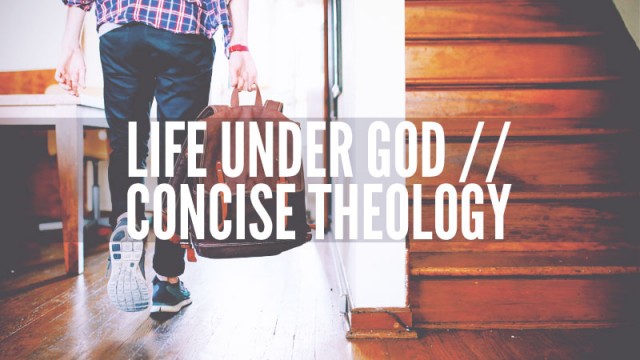 The following is a blurb I wrote for our news sheet for Arvo Church last weekend.
Today is the last part of our LIFE UNDER GOD teaching series. I've personally found it to be a stimulating time considering some of our core beliefs from God's word.

If you have enjoyed thinking through these topics and are keen to think through more theological issues, J.I. Packer has a fantastic book called Concise Theology. The book is divided into different doctrines and each section is short with lots of scripture references you can look up for more information.

You can purchase easily enough from Christian bookstores or online retailers, but all the articles are also available online for free. I have linked to the articles here: www.miers.co/packer-theology

My prayer for us is that each time we consider what it is we believe about God, that in response the Holy Spirit would transform us to live all of LIFE UNDER GOD.