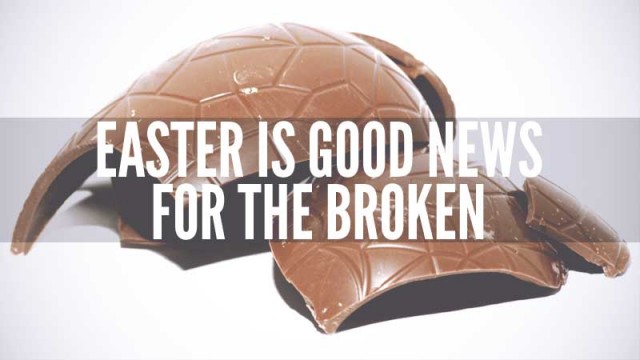 The world is broken. It doesn't take too much to notice that so many of the news stories on TV, Radio, in print and online are stories of brokenness. Planes that disappear in the ocean. Athletes that shoot their girlfriend. Genocide that kills close to 1 million people. Tsunamis. Bombings. Wars. Riots. All of these are evidence that the world is broken. Things are not as they should be.
But it's not just "out there" that things are broken. Brokenness is always near by. In our suburbs. In our schools. In our homes. In our minds. You might be reading this and know all too well of the brokenness near to you. Issues with your parents. Issues with bullies. Addiction. Illness. Loss.
According to the Bible the root of all our brokenness is our rejection of God. Not only is the world broken, but our relationship with God is broken. We are cut off from Him. And even if you seem to have things in your life together, this brokenness is the worst of all and effects us all.
Easter is good news for the broken.