This is another example of a back-dated post because the end of June has been fairly hectic. It included: exams; Sam's 1st birthday; preaching; camps; and a ridiculous number of World Cup football matches!! I'm sad that there's only 4 games left, but very glad that I can have a bit more sleep again! If you're planning on watching any of the final 4 games, make sure you pray at half-time for the 2 countries playing.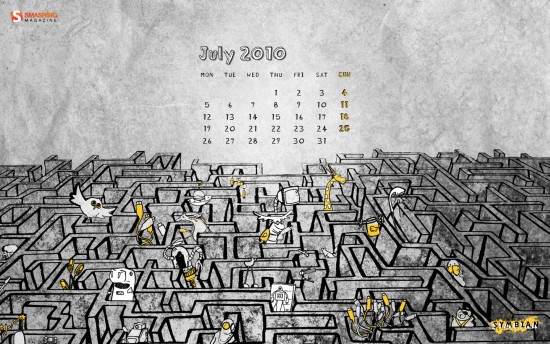 July is good. I'm enjoying the crisp winter weather, another camp, and looking forward to time off. Above is my choice of the July Smashing Mag Desktop Wallpapers.
Here's the best of June (according to clicks) and some other stats:
Germany for the win!!