There isn't enough time to write all the draft blog posts that circulate through my head. Solution? SNIPPETY. SNIPPETY is an irregular mishmash blog post of news, views and other snippets. Feel free to interact with the mash in the comments.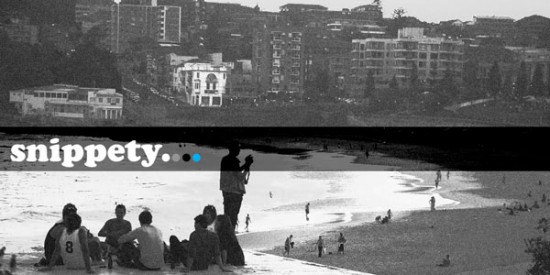 Stylish same-sex campaign glosses over real issues // Our Archbishop Peter Jensen had a great article in the Sydney Morning Herald on Saturday. Read it here. Also you can read a letter that he sent out to all the Anglican Churches in Sydney during the past week. Snippet from the letter "It will help however if in the near future Christians who wish to stand for marriage, as instituted by God, would thoughtfully and courteously let their views be known to their Federal parliamentary representatives. We should speak up for the sake of love."
Do you enjoy free music on SPOTIFY/GROOVESHARK? // I haven't actually read this letter yet, but some musician friends have been sharing it. I'm bookmarking it for later reading as I'm interested in thinking through the ethics of subscription music services and their impact on artists. Read it. After I read it, I might leave a comment below.
David Nalbandian is a knuckle head // Did you see him kick line judge in the Queen's Club tennis final? Watch it here. Read about it here. If Danny Vukovic got a 1 year ban for this hi 5 with the ref in 2008, then Nalbadian ought to get at least 5 years if not life.
Fairfax to shed 1900 staff, erect paywalls // Big changes at Fairfax announced yesterday. Read about it here. Over the last 10 years old media sources have struggled to grapple with new media. These changes from Fairfax are essential! Seth Godin has been talking about the need for old media to get with the program or die on his blog for a long time.