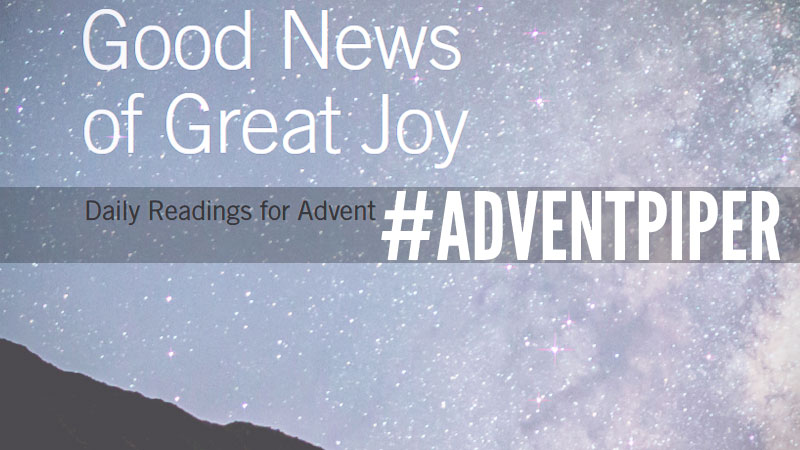 It's a little crazy in the lead up to Christmas. We spend lots of time preparing physically for this season. Whether it's the purchasing of gifts, the tidying of homes, the completion of renovations, the cooking of food or trying to compete with the Griswolds for number of lights on your house!
Yet we don't prepare spiritually for the season ahead. I think that's what Advent is seeking to do. What is Advent? It's a season of preparation that some Christians observe to prepare their hearts and minds for the coming of Jesus. The word 'advent' means 'coming'.
Desiring God Ministries and John Piper have just released a free set of daily readings for Advent. I've had a read of the first couple and they look fantastic!
Download 'Good News of Great Joy' by John Piper here.
I'm planning on reading through Bible verse and the short reflection each day in the lead up to Christmas. I won't read the reflection with my kids, but I'm hoping to read the Bible verses and spend time preparing as a family for the coming of Jesus.
Are you interested in joining in? Go on. It'll be good for you.
Here's the idea…