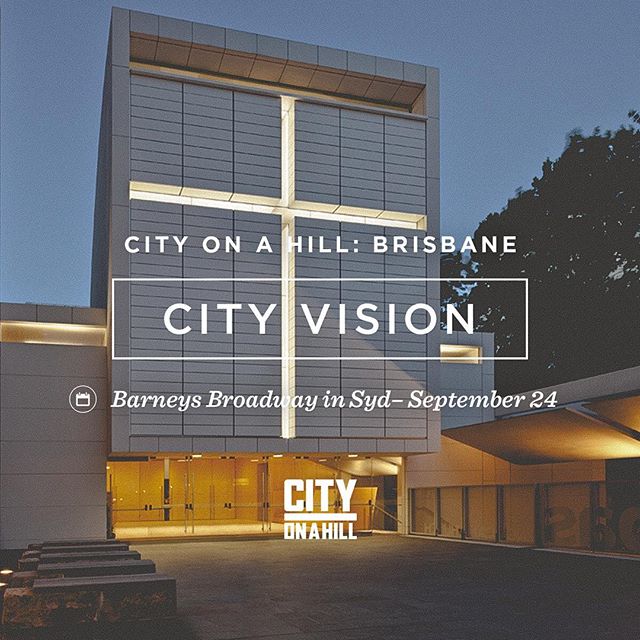 Hey family, friends and connections in/near Sydney!
You're invited to 'City Vision' for #CityonaHillBRIS on Thursday September 24, 7pm at St Barneys Broadway in Sydney.
Join us to hear about all that God has been doing through City on a Hill in Melbourne and hear the vision for planting in Brisbane next year.
We'd also love you to consider partnering with City on a Hill: Brisbane prayerfully, financially OR by joining the team!
#spreadtheword #cityonahill #knowjesus #makejesusknown