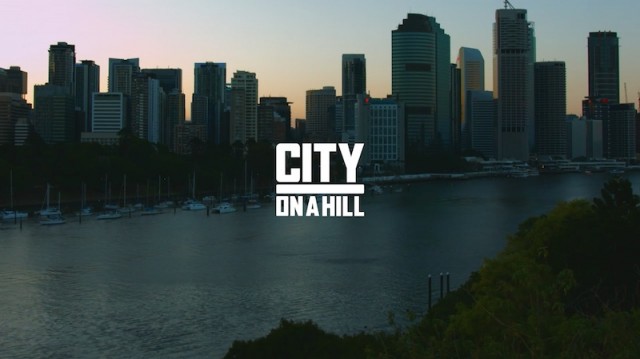 I hope this email finds you well. See below for the latest news from Dave Miers and City on a Hill: Brisbane.
SYDNEY
It's now been 5 months since Rowena, Sam, Tom, Beth and I left Sydney. We are so thankful to God for our 4 years serving at St Faith's Narrabeen. We miss Narrabeen, friends, and family but enjoyed spending time over Christmas back in Sydney. A number of the young adults from St Faith's and other friends have already been able to come and visit us in Melbourne.
MELBOURNE
Our move has brought about many changes for us as a family. Smaller house, no longer working from home, family far away, and Samuel has recently begun school. Why did we move? To be part of a church that meets in in the heart of the city.
City on a Hill began 7 years ago, and by God's grace, many people have been changed by Jesus. It is now meeting in 3 locations, across 2 cities, all under the 1 banner of 'Knowing Jesus and Making Jesus Known.' Learn more about City on a Hill through the His Story Our Story 2014 Annual Report [PDF].
In my role as Pastor I'm involved in regular preaching, service leading and pastoral care. I'm also the Generations Director – this has been a great way to continue to encourage Jesus-centred ministry to kids and youth. And another role I have is Mercy Director – this includes overseeing our homeless ministry and other 'love your neighbour' initiatives. [Click here to see a short video about this ministry]
PRAYER: Thank God for a great church, pray we'd continue to be effective in relationships with the team and church members.
BRISBANE
Moving to a new city 1000km away is a big move. It feels even crazier to then move within 18 months to another new city 2000 kms away! But that's the plan.
Our hope is to plant City on a Hill in Brisbane. Brisbane is a great city, but also a lost city with many people who don't know Jesus. Our dream is to be part of seeing the lost found by Knowing Jesus and Making Jesus Known in Brisbane.
For more information about the vision for City on a Hill: Brisbane, please watch this short video.
After the release of the video, there has been lots of encouragement from churches in Brisbane and a good number of people have expressed interest in being part of this new church plant.
At this stage we are hoping to move to Brisbane at the beginning of 2016. Throughout 2015 I will be visiting Brisbane a number of times. If you're in Brisbane, I would love to take you out for a coffee to share more of the vision.
I WILL BE IN BRISBANE THIS WEEK! If you're available on Thursday 26th or Friday 27th February, let me know and we'll see if we can work out a time to meet up.
PRAYER: Ask God to give us wisdom as we discuss how to make this dream a reality. 
Thanks for your partnership in this work. We value your prayers, and would love to know how we can be praying for you! This newsletter will be sent out monthly throughout 2015. Feel free to forward this email to others who may be interested.
Grace and Peace,
Dave & Row Miers [Contact Me]
ps – if you're interested in contributing to our Church Planting Fund, here are the details… NAME: City on a Hill BSB: 193-879 ACCOUNT: 432203784 (tag it 'Brisbane')
pps – you can listen to some of my recent preaching here