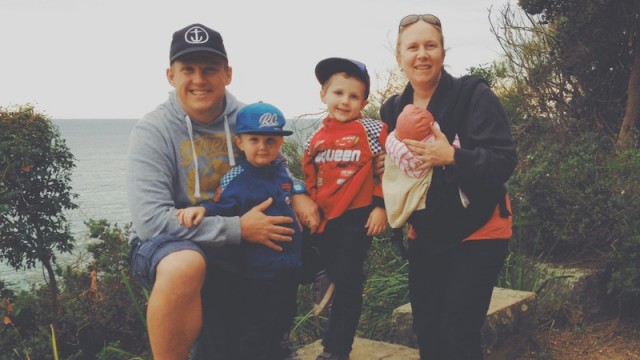 After four years of life and ministry in Narrabeen, it was announced at church a couple of weeks ago that we will be finishing up in August and moving to… Melbourne!
We love our church family at St Faith's Narrabeen and have loved sharing Jesus with our local community. There are still so many people on the Northern Beaches and all over Sydney who desperately need to turn to Jesus and find life. But we are convicted of the need for people to meet Jesus outside of Sydney too.
Saying goodbye to St Faiths is fast approaching and it's sad to be leaving. I love my job, the location, my colleagues and most of all the people we serve. In 1 Thessalonians 2:8 Paul speaks about how he has not only shared the gospel but his life with a people that have become dear to him. It's been such a privilege to share our lives with many precious brothers and sisters at church and other friends in the local community.
As well as leaving Soulies Youth Community, I'm also sad about moving out of frontline youth ministry. I have been freed up from normal work for over 10 years to invest full-time in reaching teenagers. However, while I won't be a youth minister, my passion for reaching the next generation with the message of Christ remains the same.
What will we be doing in Melbourne?
I am joining the team of Pastors at City on a Hill, a church based in the CBD of Melbourne.
In the short term, I am looking forward to being part of the team and using our gifts in whatever way we can to serve God's people and make Jesus known in Melbourne.
God willing, in the medium term, I will lead a City on a Hill church plant. So I hope to become part of the City on a Hill family, learn from the team, grow in my leadership and be sent out to continue knowing Jesus and making Jesus known.
Read more in this Blog Interview on the City on a Hill website.
Please pray for our family in the transition moving from Sydney to Melbourne. Pray that we would finish well at St Faith's and pray in particular that God would continue to provide solid leadership for the youth community after we leave.