"Prime Minister Kevin Rudd made an impassioned defence of gay marriage on Q&A last night, after being asked how he could support same-sex unions as a Christian." See the clip of Rudd in action on the ABC website.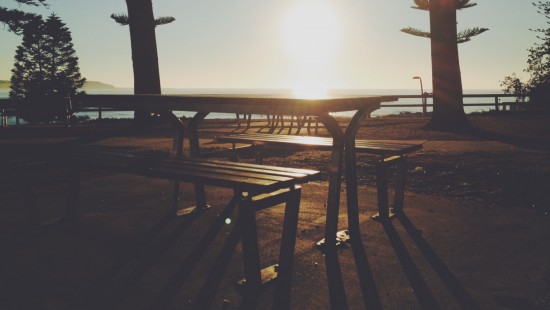 ABC News posted this on Facebook this morning:
Have you seen Kevin Rudd's impassioned defence of gay marriage? It's proving a hit on social media this morning. Do you agree with what the Prime Minister had to say?
#auspol #ausvotes #election #election2013 #marriageequality
Here is my response:
Kevin is free to defend gay marriage.
However his handling of the bible was weak.
His lack of tolerance for the minister who asked him a question was ironic considering he has only shifted his opinion on this issue in recent months/years.
Kevin said the point of the New Testament is love. He said it was our love for each other. The point of the bible is love… but first and foremost it's about God's love for us.
Jesus loves all people. Christians are passionate for the world to understand that Jesus loves them.
This includes heterosexuals, homosexuals, bisexual, polyamorous and any other word people use to describe themselves.
No-one deserves Jesus' love, because all people have failed to love God and love their neighbour as themselves.
The best way to understand the love of Jesus is to look at the cross. At the cross Jesus – who is innocent of sin – willingly takes upon himself the penalty of sin. He then rose again proving that he had dealt with sin and guarantees life beyond the grave to all who believe.
This is good news and is liberating for all who believe – both now and into eternity.
On behalf of Christians who are sometimes filled with hate on this issue, I'm sorry.
If you're interested in learning more about Jesus… I recommend the biography written by Mark. It's the shortest. As you read it, ask 3 questions a) Who is Jesus? b) Why did Jesus come? c) What does it means to follow Jesus? You can read it here: www.bible.com/bible/111/mrk.1.niv
There have been a bunch of people responding to my comments across the day. Let me know what you think!
Last year I put together a resource on with some Christian thoughts on same-sex marriage. You can see all those resources here: davemiers.com/gay-marriage
See below for some more responses to this issue from 3 friends…

First – an open letter by Hans to Kevin Rudd. READ IT HERE
Second – a respond from Sandy Grant on Rudd's handling of the Bible. READ IT HERE
Third – this series of 3 videos with John Dickson and Simon Smart from the Centre for Public Christianity.
In the final video, Dickson talks about same-sex science. I have recently done some reading that suggests that some of the same-sex science may not be as conclusive as has been suggested. Check this article by Stanton L. Jones over at First Things.
See previous comments at davemiers.com/gay-marriage