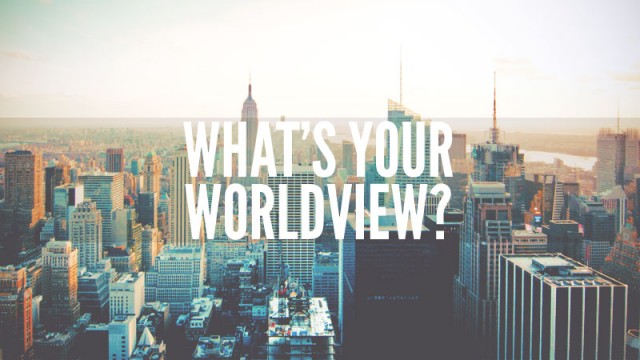 Over the weekend I had the privilege to be involved with the 'Rethink Jesus' mission run by Christian Fellowship at CSU Wagga. As well as giving talks from Luke's gospel, I was able to be part of a stall that the group ran on Sunday afternoon during a university-wide carnival.
A key feature of the Christian Fellowship stall was a massive "What's your worldview" laminated A1 poster. It was a brilliant tool! Many students stopped to consider what it is that they believe. With each of them there was the opportunity to listen to their  worldview and hear how they think and arrive at conclusions. It was also a really solid time of commending the Christian Theistic worldview and to further consider Jesus.
See below for the Worldview Chart and Worldview Summary.
DOWNLOAD: Click the JPEGs above, PDF Black, PDF White.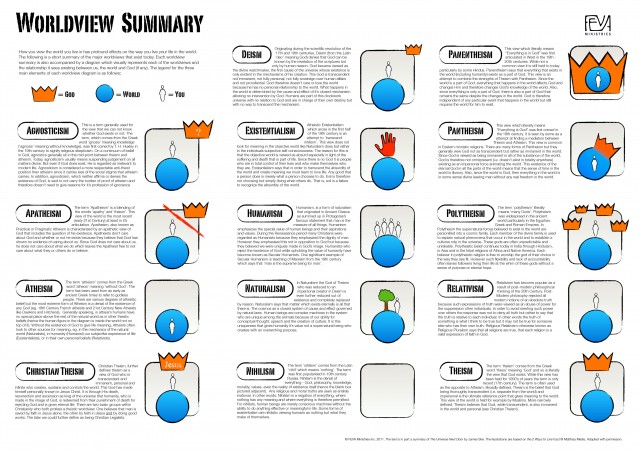 DOWNLOAD: Click the JPEG above or PDF.
What's your worldview? I'd be interested to hear any comments below.
—
CREDITS: I first saw these tools on the excellent resource site www.visualunit.me (here and here) // They are created by Cameron Blair from FEVA.