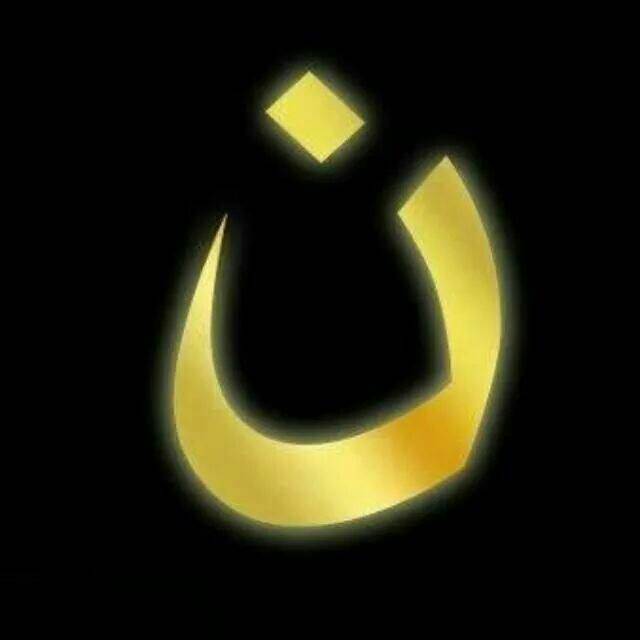 Have you noticed the picture above? Lots of my friends on facebook have been using this as their profile picture during the last 24 hours. It's an Arabic letter for 'N' short for Nasrani which is Arabic for Christian (followers of Jesus from Nazareth).
Apparently ISIS (Islamic State in Iraq and al-Sham) have been painting it on the houses of Christians in the city of Mosul in Iraq. Basically these Christians are being asked to either a) convert to Islam, b) pay a ridiculously high tax or c) be killed. Pretty crazy stuff. Thankfully many Christians have come up with a fourth option and d) fled.
My Christian friends are using it as their picture as a mark of solidarity with our Iraqi brothers and sisters. It's only small, but it's one way of expressing a desire to be bound with them.
You can read more about the events:
Keen to do more than change your profile picture? Barnabas Fund is currently raising money to support Iraqi Christians.
And pray. Here is an Urgent Prayer Alert for Iraq from Open Doors Australia.
I've written often about persecution on this blog. Christians believe that Jesus is someone worth losing everything for. If you've never taken time to consider Jesus, a good place to start would be considering who He is, why He came and what it means to follow Him.

MORE NEWS ON IRAQI CHRISTIAN PERSECUTION:
This post has been viewed over 150K times! And much has happened since it was first written. There are now no longer any Christians in Mosul. Another historic Christian town, Qaraqosh, has also been overtaken. There are horrific things happening to Christians at the hands of Islamic State. Keep praying for protection, provision and perseverance. Below are links to more recent articles that I have written…
RELATED CONTENT:
SUPPORT IRAQI CHRISTIANS #WeAreN
A PRAYER FOR IRAQI CHRISTIANS #WeAreN
TELL THE STORY OF PERSECUTED IRAQI CHRISTIANS #WeAreN