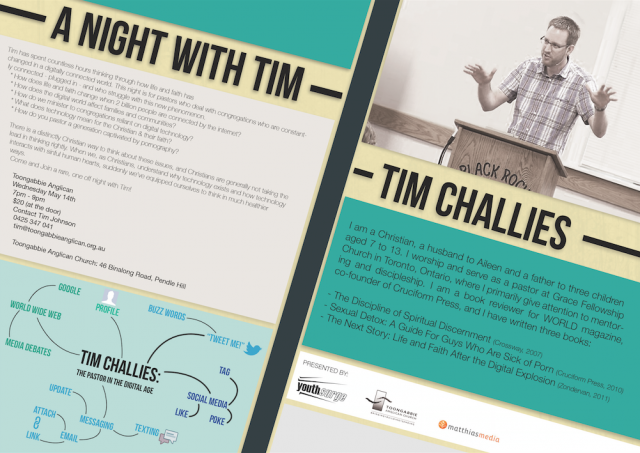 Well-known Christian blogger, speaker, author and pastor Tim Challies will be in Sydney during May 2014. You can click the above image for more details.
Tim will be speaking at a Pastor's event on Wednesday 14th May presented by Youth Surge, Toongabbie Anglican Church and Matthias Media.
I am looking forward to hosting the night. Having done a bit of thinking and presenting on digital media, I hope I can help to draw out some ministry gold from Challies for our context in Australia.