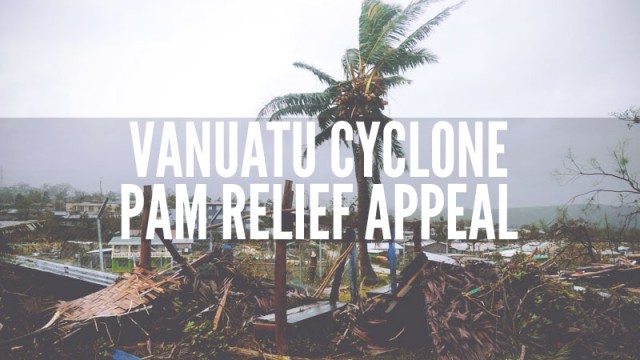 Vanuatu is a special place. I love the people and the place. It's devastating to see the news roll in from Cyclone Pam: a rising death toll and 70% of the population have been displaced.
World Vision have been working in Vanuatu since 1981 and they have set up a Cyclone Pam Appeal. Download Church Partners Info Doc (PDF) and Urgent Prayer Request (DOCX). World Vision are an excellent organisation – now is a critical time to give.
UPDATE: SU Vanuatu Disaster Relief Fund
This is a picture of the damage to the Scripture Union Vanuatu Camp site that I've been to a few times.

SU NSW have just launched an appeal to help with the clean up and ongoing work of Scripture Union in Vanuatu. SU are involved in awesome gospel work throughout Vanuatu and I believe this is an important work to support. More details here.
Also, here's an interesting article from Sydney Morning Herald: Cyclone Pam and Vanuatu: don't just give cash, give a damn.
It's about the budget cuts that the Australian federal government (on both sides of politics) have made to foreign aid. Here's a quote: